Details
Our keyrings can be personalized to show a favourite image or logo to add that the personal touch you want for your keys.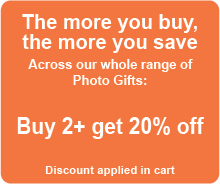 Upload your own photos or logo to the editor above and add the text that you desire to create your own personalized design that's ideal to compliment other photo products or as an inexpensive gift.
Keyrings are also great for adding a phone number or other contact details to children's school bags or your vacation luggage.
Photo/image printed the same on both sides
Image size is 35mm x 45mm
Made from strong acrylic plastic
Ideal gift to compliment other photo products
Great discounts when you order more
Free international shipping