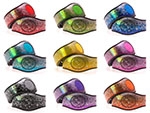 Today we introduce a band new Silver Material for our MagicBand 2 Skins. This provides us with a massive new range of options and a wealth of new design ideas that we can bring.
The whole range of Silver Print MagicBand 2 Skins is available right now!
Read More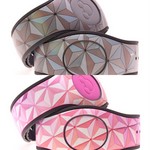 Six months ago Disney released MagicBand 2. Whilst it was exciting to get a new style MagicBand and have one with more space for our designs, it resulted in a bit of a scramble to update all of our 350+ designs for the new style of MagicBand.
Not only did this work involve making new artwork for the larger style bands, but also new photography for every product and setting everything up on the website...
Read More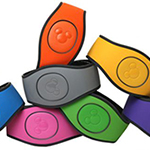 As previously mentioned, Disney have announced MagicBand 2, a redesigned or reimagined MagicBand that is a different shape to the existing MagicBands on offer.
As the MagicBand is a significantly different size and shape we need to update all of our designs and our custom design tool to accommodate the changes...
Read More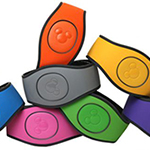 A few weeks ago, Disney announced a new version of the MagicBand, aptly named MagicBand2. This new band has a lot in common with the older band but has a larger middle section.
Here's the latest on designing and customising for MagicBand 2...
Read More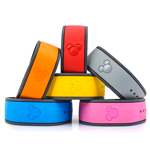 Here is the first in our series to feature facts about Magic Bands.
Magic Band Fact No. 1 - Magic Bands are NOT symmetrical!
Despite their appearance and what others may have you believe, a MagicBand, even the new ones released in March 2016, are not symmetrical....
Read More