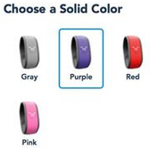 Since the MagicBands launched a few years ago the most requested color has been purple yet until late December 2015 the purple color wasn't offered.
In December the purple MagicBands went on retail sale in limited numbers and were initially hard to track down. Fortunately, on March 6th changes were made to make them available to guests staying at a Disney Resort through the My Disney Experience website.
Read More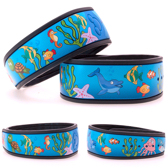 We go under the sea with a new Magic Band Skin design this week featuring many of your favorite underwater friends...
Read More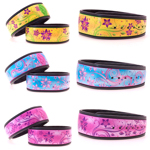 As we say goodbye to some to some of our limited edition glitter Magic Band Skins we say hello to another set. This week we introduce our Spring Flowers Series 2 designs...
Read More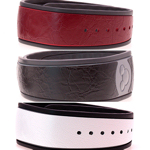 This week we launch three new designs in a brand new material. This leather textured material can give your Magic Band a classy look...
Read More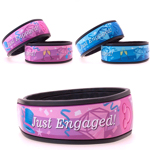 We're frequently asked for Just Engaged or Engagement Celebration Magic Band Skin designs so today we're adding a matching pair in pink and blue...
Read More