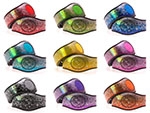 Today we introduce a band new Silver Material for our MagicBand 2 Skins. This provides us with a massive new range of options and a wealth of new design ideas that we can bring.
The whole range of Silver Print MagicBand 2 Skins is available right now!
Read More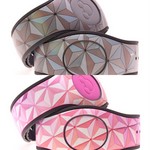 Six months ago Disney released MagicBand 2. Whilst it was exciting to get a new style MagicBand and have one with more space for our designs, it resulted in a bit of a scramble to update all of our 350+ designs for the new style of MagicBand.
Not only did this work involve making new artwork for the larger style bands, but also new photography for every product and setting everything up on the website...
Read More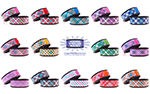 Our Patterns & Plaids range just got a whole lot larger with 14 new designs joining the ranks today...
Read More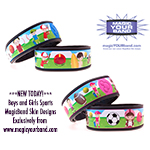 Hi there sports fans! Here we have our newest sports themed designs for both boys and girls...
Read More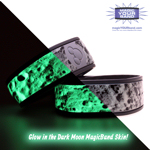 Our glow in the dark designs are among the most popular items on the site so we're adding more!
This week we're continuing the space theme so here's the latest Glow in the Dark Moon Magic Band Skin...
Read More