Details
Protect your iPhone 6 in style and create your own unique flip-style case design.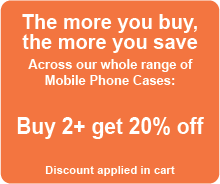 In the window above, pick the design you would like and up to three lines of text of any color.
Your image will be printed on the white canvas on the front of this PU leather flip case.
Room for cash/credit cards inside
Lightweight & hardwearing
Protects both front and back of phone
Cut-outs for controls and camera
Fully customisable, you create the one-off design!
Ideal gift
Does not affect phone signal or WiFi
Free international shipping