Magic Band Facts No. 1 - Magic Bands are not symmetrical!
14 Jun 2016 13:13:00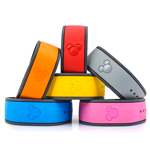 Here is the first in our series to feature facts about Magic Bands.
Magic Band Fact No. 1 - Magic Bands are NOT symmetrical!
Despite their appearance, and what others may have you believe, a MagicBand, even the new ones released in 2017, are not symmetrical.
If you look upon the Mickey logo as being the center of the band then the side with the holes punched in it is almost an inch shorter, but wider, than the opposite side.
That image below shows the outline of each half of the Magic Band (colored portion) side-by-side. As you can see the punched side is much smaller than the other side.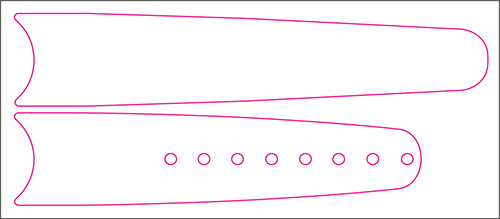 We make our Magic Band Decals to be a perfect fit to the shape and size of the Magic Band, including the carefully and accurately pre-cut holes for the fastener. As the pieces aren't interchangeable, they wouldn't fit, we sell all of our MagicBand Decals as a complete design. For this reason we don't sell half-designs or part-designs.
Bookmark with:
Digg.com
Stumbleupon.com
Del.icio.us
Facebook
Reddit.com
Comments are Closed for this post