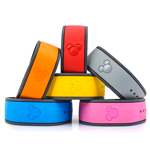 Here is the first in our series to feature facts about Magic Bands.
Magic Band Fact No. 1 - Magic Bands are NOT symmetrical!
Despite their appearance and what others may have you believe, a MagicBand, even the new ones released in March 2016, are not symmetrical....
Read More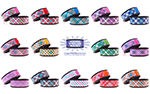 Our Patterns & Plaids range just got a whole lot larger with 14 new designs joining the ranks today...
Read More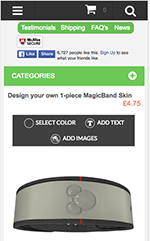 We're pleased to announce the release of our new 3D Custom MagicBand Skin editor that's designed specifically for mobile devices!
Read More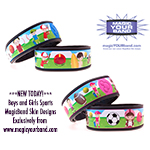 Hi there sports fans! Here we have our newest sports themed designs for both boys and girls...
Read More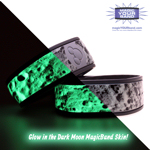 Our glow in the dark designs are among the most popular items on the site so we're adding more!
This week we're continuing the space theme so here's the latest Glow in the Dark Moon Magic Band Skin...
Read More